Richard Nassour
Cell Phone 416-276-2150
Barrie Real Estate Agent
Let's Discuss Your Needs over Coffee
Lets Meet
My Treat
Free Market Analysis of your Home
Home Value
How this works
MLS Listing Services
Exposure
HIgher Prices
Referral Nework & Expanded Marketing
Listing
Visit Website
Prepare Your Home
Staging
Get Top Dollar
Richard is always available for you!
Service
Contact Richard
Richard Nassour - 416-276-2150
Free Market Analysis of your Home
How this Works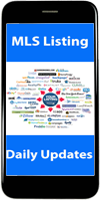 MLS Listing Services


Daily Updates
Listing – Referral & Networking 
Visit Site
Service – Richard is always Available for you
Contact Richard
Reducing Clearances
Using the CSA B365 Guidelines you can reduce your Wood Burning Appliances required distance to combustible products.
Using approved products that are installed according to guidelines can reduce clearances by as much as 66%.