Barrie's Best Real Estate Agents
Professional Realtor's with a Proven Track Record that Get Results
Tammy Wigley
(705) 790-1340
One Percent Realty
I have joined One Percent Realty because I truly believe people need and are looking for an alterative to high real estate fees and looking for ways to put more of their equity in to their pockets. I am here to help my clients move on and save.
Sandra D'Elia
647-455-1289
Community Realty
Sandra D'Elia is a customer oriented Real Estate Agent who always puts her clients interests first.  Sandra is available to answer any questions you may have about Buying or Selling Real Estate.
 Call Sandra today at 647-455-1289
This Weeks Featured Article
Call Roger at 705-895-8255
For More Information
Tips for First Time Home Buyers
 Pay off all your DEBT

and draw up a monthly budget to determine how much house you can afford.  You can use online mortgage calculators or your banks mortgage specialist to determine how much they are willing to lend you.  Decide your priorities before starting to look for a new home. The amount of money available for purchasing a home can sometimes determine the type of property you can afford, a single family home, townhouse, condo or co-operative.

Get Pre-Approved for a Mortgage

.  This will help you narrow your search to homes that you can afford. Being Pre-Approved also allows you to jump on a property eliminating the time lost applying for a mortgage after you find a home.

Non-Negotiables Items.

  Make a short list of items you feel you have to have.  This will will aid your Realtor in narrowing down the search for your new home.  It will probably be hard to find a house that has everything you want.

Use an Experienced Realtor

.  Choose a Realtor who knows the area and the market.  Over 50% of Buyers use a Realtor referred from a friend or was someone they had used before.  So start your hunt from a Realtor by asking your friends and family for recommendations.

Closing Costs 

Talk to your Realtor about Closing Costs.  There are a number of Cost associated with Buying Property; Lawyers Fees, Title Insurance, Land Transfer Tax and Home Insurance.
Chris Graham
705-300-2800
Johnston & Daniel Division
With over 25 years of customer relations experience and almost 10 of those in real estate, I know how to negotiate the best price for you in today's market.  Earning the Sales Award of Excellence from 2012-15 and the 2016 President's Award.
 Call Chris today at 416-428-3351
Graham Goddard
905-715-1050
ReMax Chay Realty
He is professional, personal, and treats every client with the utmost pride and sincerity. As an active member of The Curtis Goddard Team and a refined attention to detail, you can be certain he will deliver a truly enjoyable "No Worries" experience!
Tristan Fairbarn
905-806-5900
Laceby Real Estate
Tristan Fairbarn has a strong ability to communicate and negotiate both effectively and persuasively as well as recognized for setting and achieving high standards without sacrificing quality of service with a commitment to achieving goals and to professional growth.
Tips for Selling Your Home
 Choosing the Right Agent  

A recent study shows that most sellers (40 percent) from a friend or family members referral. Over 80% of Sellers only talked to one agent prior to Listing their property for sale.  Talk to more than one agent, ask for referrals from past clients and find out how much experience your agent has.

Curb Appeal

.  How the outside of your home looks is crucial to getting prospective buyers to want to book a showing.  Your Realtor and Professional Stager can help you spruce up your homes exterior.  It like opening a present, the one which looks the best on the outside usually is opened first.

Home Staging.

  A professional Home Stager make your home looks as simple and neutral as possible.  They will help you de-clutter any storage units and also get rid of excess trinkets and junk. The goal is to kake your house clean and welcoming., while keeping the canvas blank so that prospective buyers will be able to visualize their favourite color on it.

Eliminate Bad Odors

.  Dirty Carpets, Faulty Drains, Lack of Ventilation, Pet Odors and Old Furniture can all contribute to "Bad Odors".  Good smells makes your home feel worth getting and also attracts prospective buyers. While you might not be able to bake bread or cake for every interested buyers, perhaps some freshly brewed coffee will do the magic.

Listing Price 

Setting the right listing price is one of the most important factors in determining how fast your house will sell.  This where the Experience and Knowledge of your Realtor is so important.  Even people not interested in buying a house will start spectulating on what is wrong with your Listing if it sits on the market too long.
Christine Brayford
705-435-8698
Coldwell Banker
I pride myself in creating a positive, no-stupid-questions, confident atmosphere for every client experience. I will NEVER rush you to sign anything you don't fully understand, I will NEVER ignore your calls, and I will NEVER convince you to buy or sell anything you are not fully confident in.
Donna Hunter
705-623-9907
Re/Max Chay Realty
Donna Hunter takes extra care to make sure your experience is comfortable and as stress-free as possible. I am a full time real estate agent focusing on Barrie & the surrounding area.
Call Donna Today at 705-623-9907
Barrie Real Estate Questions & Answers
Barrie's Best Real Estate Agents answer your Questions for  Buyers and Sellers
What is the Biggest Mistake Sellers Make?
Not allowing enough time to get their property ready for selling is a common mistake for sellers.  Ensuring potential buyers view their home in the Best Light is essential to obtaining the highest possible price.
Ensure You Get the Right Realtor!
Your Real Estate Agent is like the Captain of the ship when selling your home.  Ask your Friends and Family for Referrals.  Interview 2 or 3 Realtors asking about their Marketing, Open Houses, Knowledge of Values in your area and How many Listing do they currently have.
Don't Over or Under Price Your Home
Over Pricing your home can cause it to sit on the market for a long time.  Once a house becomes stagnant many sellers are forced to take their property off the market for a time.
Under Pricing your home will guarantee a Quick Sale but will take money out of your pocket.
A Professional Realtor will give you the current value based on Comparative Market Analysis and also Experience.
Visit As Many Properties As Possible
Once you have decided what type, size, price and location of your dream home you should start visiting as many similar homes as possible.
Take Notes to keep track of items that are above what you expected and also what is missing.  You could also have a list of items that are non-negotiable for your new home and rate them from 1 – 10.
Once you are finished you can then review each home and see how it stacks up against your requirements.  If you have rated each item during the showing and convert that info into a chart, you will quickly see which homes are more suited to your requirements.
Curtis Goddard
905-252-8599
Re/Max Chay Brokerage
A strong belief in finding you and yours the right home (not satisfied unless you are) – Sells homes as if it were my own, attention to detail is Key. Choose Curtis for a "No Worries Experience".
Call Curtis Today at 905-252-8599
Mike Mifsud
705-733-1222
HomeLife Nu-Key Realty
As the Broker and Owner of Homelife Nu-Key Realty, I can assure you that as my client, you will receive the highest level of service and professionalism. Get "Experience you can Trust" Let me put my 36 years experience to work for you.
Robert Young
705-790-0228
ReMax Chay Realty
"I will treat you the way I would want to be treated"My goal is to provide you with such outstanding personal service that you'll always feel like you're my only client.  I can do this because I am equipped with the tools, information and support I need to make the most of our relationship.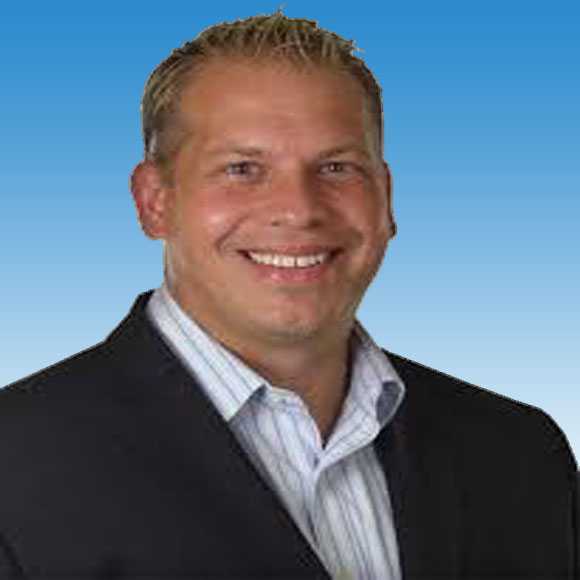 George Nagel
705-794-9888
George Nagel / Remax Chay
There is a big difference between buying a home and selling a home. They require tailored duties and services at each stage of the process. Provide the highest quality of service so that you feel comfortable and confident in the process
Richard Nassour
416-276-2150
Richard Nassour Real Estate
With years of experience helping local buyers and sellers just like yourself, we know how to locate the finest properties and negotiate the best deals. It's our job to know about the latest market conditions, government regulations, and inovate to the fast changing economy, so that you don't have to.
Call Richard Today at 416-276-2150
Marco Yiu
705-970-0888
Re/Max Chay Realty
From impeccable leadership to attentively listening to each client's needs, he provides legendary service to every customer and client with no judgement. His honesty, integrity and attention to detail will guarantee complete satisfaction.
Call Marco Today at 705-970-0888
Christine Vollick
705-321-3157
Century 21 B.J. Roth Realty Ltd
Whether it be buying your first home, Moving up, Downsizing, Investing or finally getting that Cottage you have always dreamed of, I am here to assist you in realizing your dreams!
I look forward to the opportunity of working for you!
Brad Hawke
705-527-7877
Team Hawke
Buying a home is one of the most exciting – and important – moments of your life. Your home is not just the roof over your head, where you live, eat, sleep, play, and raise a family; it's also one of the most important investments you'll ever make.
Avi Koifman
416-315-5621
Sutton Group Realty
Avi Koifman is with Sutton Realty in our area.  Avi is registered on both the local and Toronto MLS Boards. Avi specializes in property in Simcoe County, a gateway to Ontario Cottage Country.   We can offer you quick and accurate information.
Cassidy LeMoine
705-716-8722
RE/MAX Chay Inc, Brokerage
Our clients mean everything to us, and we go the extra mile every single time. If you are looking for first class treatment, 100% effort, and trusted confident people to handle your property transaction, then I think we will be a good fit.
Stephen Stables
705-795-2530
Re/Max CrossTown
As Remax Real Estate professionals, Our Team is dedicated to providing you with the highest quality service possible. Our knowledge of the local Real Estate market is combined with the power of the REMAX brand.  Call Stephen – 705-795-2530
Bobby Kurian
705-500-3332
Kingsway Real Estate
Bobby Kurian is an Experienced Realtor who believes in Providing Personal Service to his clients.  As your #1 most trusted Barrie Real Estate Agent I have one main goal.  That is to give you the best Real Estate Services as possible!  I am selling homes in a neighborhood near you. 
Bill Jackson
705-238-6001
Century 21 BJ Roth Realty
As a CENTURY 21® professional, I am dedicated to providing you with the highest quality service possible. My personal knowledge of the local housing market is combined with the power of the CENTURY 21 brand – the most recognized name in Home Sales today.
Alyssa Lidstone
705-252-8599
ReMax Chay Realty
Her customer service skills & attention to detail are second to none. Alyssa has always had a strong work ethic as her entrepreneurial attitude began at the young age of nine, with an interest & love for the housing market and the home buying/selling experience.