Robert Young
Cell Phone 705-790-0228
Barrie Real Estate Agent
Anyone who knows Robert personally knows compassion comes second nature to him. He helps whoever comes across his path. He has encouraged numerous people to face their challenges in life, helped families in need, and dedicates his spare time volunteering in his community. Aside from selling homes, Robert's hobbies consist of playing the guitar, singing with his kids, and playing golf and hockey. Robert believes in expressing gratitude and begins each morning by being thankful for another day.
Let's Discuss Your Needs over Coffee
Lets Meet
My Treat
Free Market Analysis of your Home
Home Value
How this works
MLS Listing Services
Exposure
Higher Prices
Referral Nework & Expanded Marketing
Listing
Visit Website
Prepare Your Home
Staging
Get Top Dollar
Robert is always available for you!
Service
Contact Robert
Robert Young - 705-790-0228
Robert Young
Cell Phone 705-790-0228
Barrie Real Estate Agent
Free Market Analysis of your Home
How this Works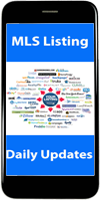 MLS Listing Services


Daily Updates
Listing – Referral & Networking
Visit Site
Service – Robert is always Available to you
Contact Robert